Previous Comic #104 Comic Thumbnails Next Comic #106
Goblyn's Comics #105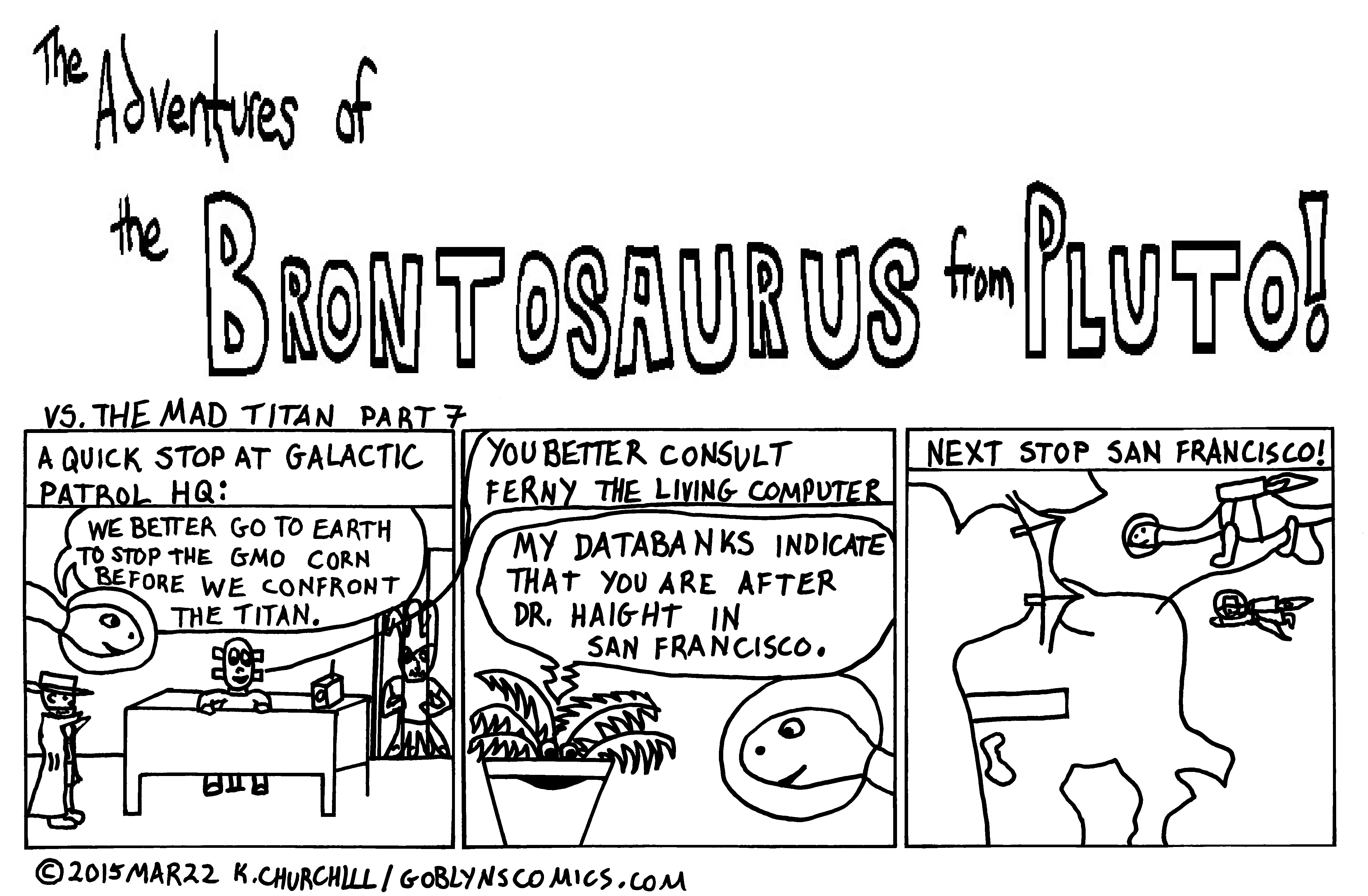 Previously: Dash and the Shadow of the Groundhog captured raiders on a Unicorn-meat transport. They learned of the Mad Titan's nefarious plan to mind-control the galaxy by tainting Unicorn-meat with special genetically-modified corn.
Start at the beginning - Read Part 1 Part 2 Part 3 Part 4 Part 5 Part 6 Part 7
Let your friends know you were a fan before Dash got famous, pick-up your own T-Shirt now!
This website and all images and contents are (c) copyright 2015 Goblyn's Comics / Keith Churchill