Previous Comic #134 Comic Thumbnails Next Comic #136
Goblyn's Comics #135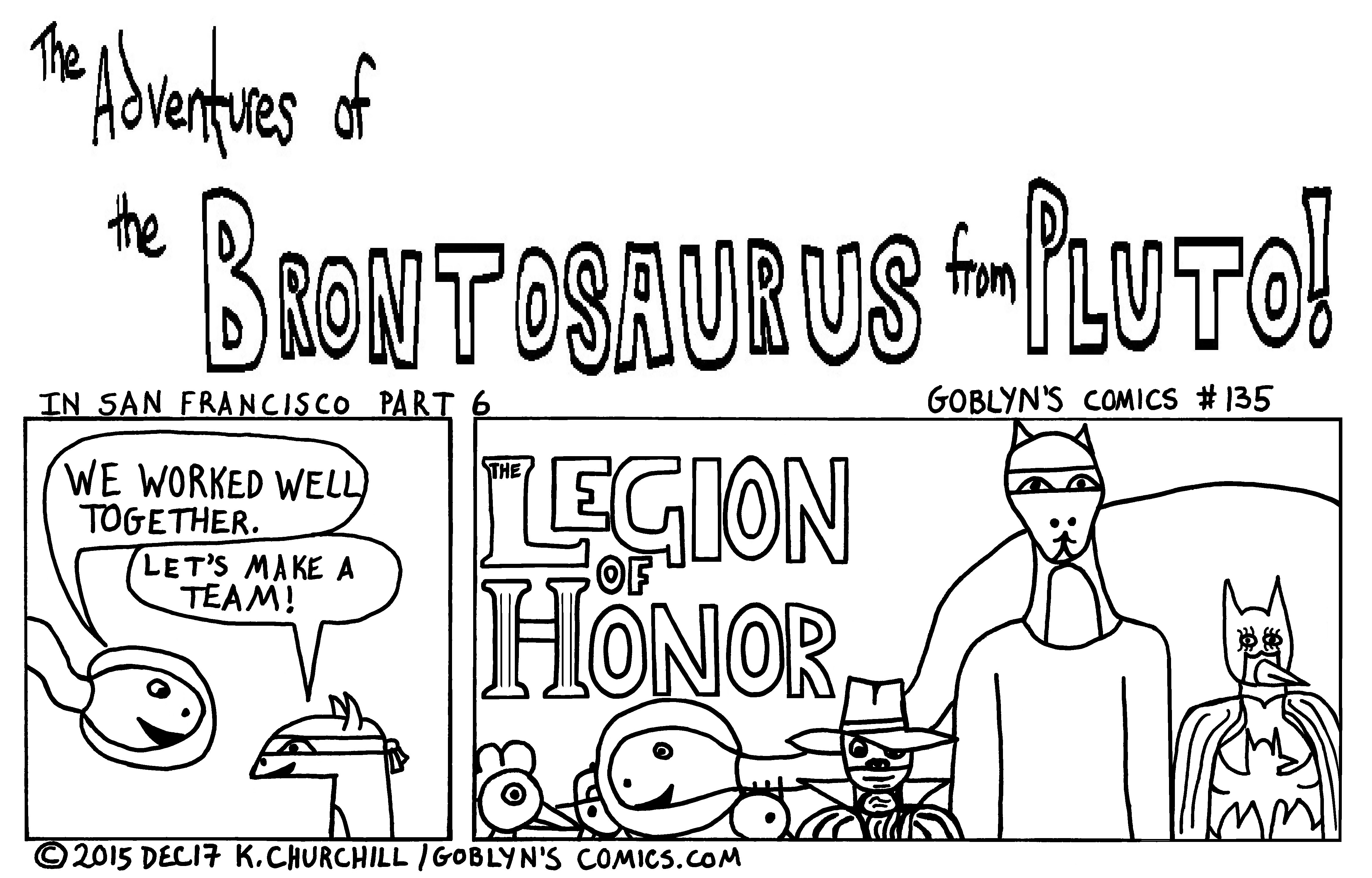 Previously: Dash and the Shadow of the Groundhog came to San Francisco to stop the producer of mind-altering GMO-Corn. With the help of the Chicken Hounds, BatChick, and Llama Ninja, the evil Dr. Haight was stopped cold! Realizing the value of working together, they decide to form a super-team: the Legion of Honor!
Read Part 1 Part 2 Part 3 Part 4 Part 5 Part 6
Let your friends know you were a fan before Dash got famous, pick-up your own T-Shirt now!
This website and all images and contents are (c) copyright 2016 Goblyn's Comics / Keith Churchill