Previous Comic #65 Comic Thumbnails Next Comic #67
Goblyn's Comics #66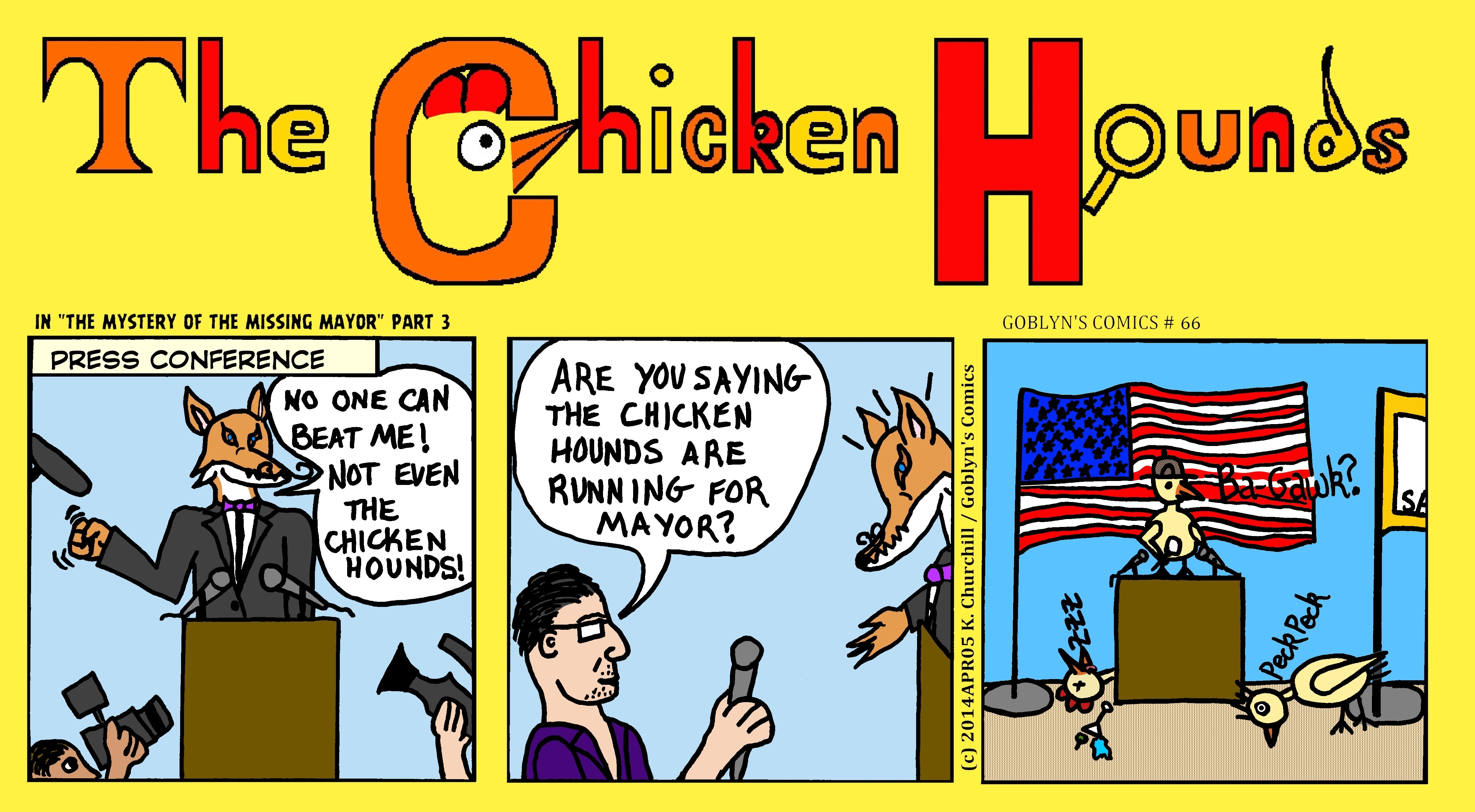 Previously: The Mayor of SF has been kidnapped. Now, Scoop Newsworthy asks the tough questions!
Read Part 1 * Part 2 * Part 3 * Part 4
B&W Original: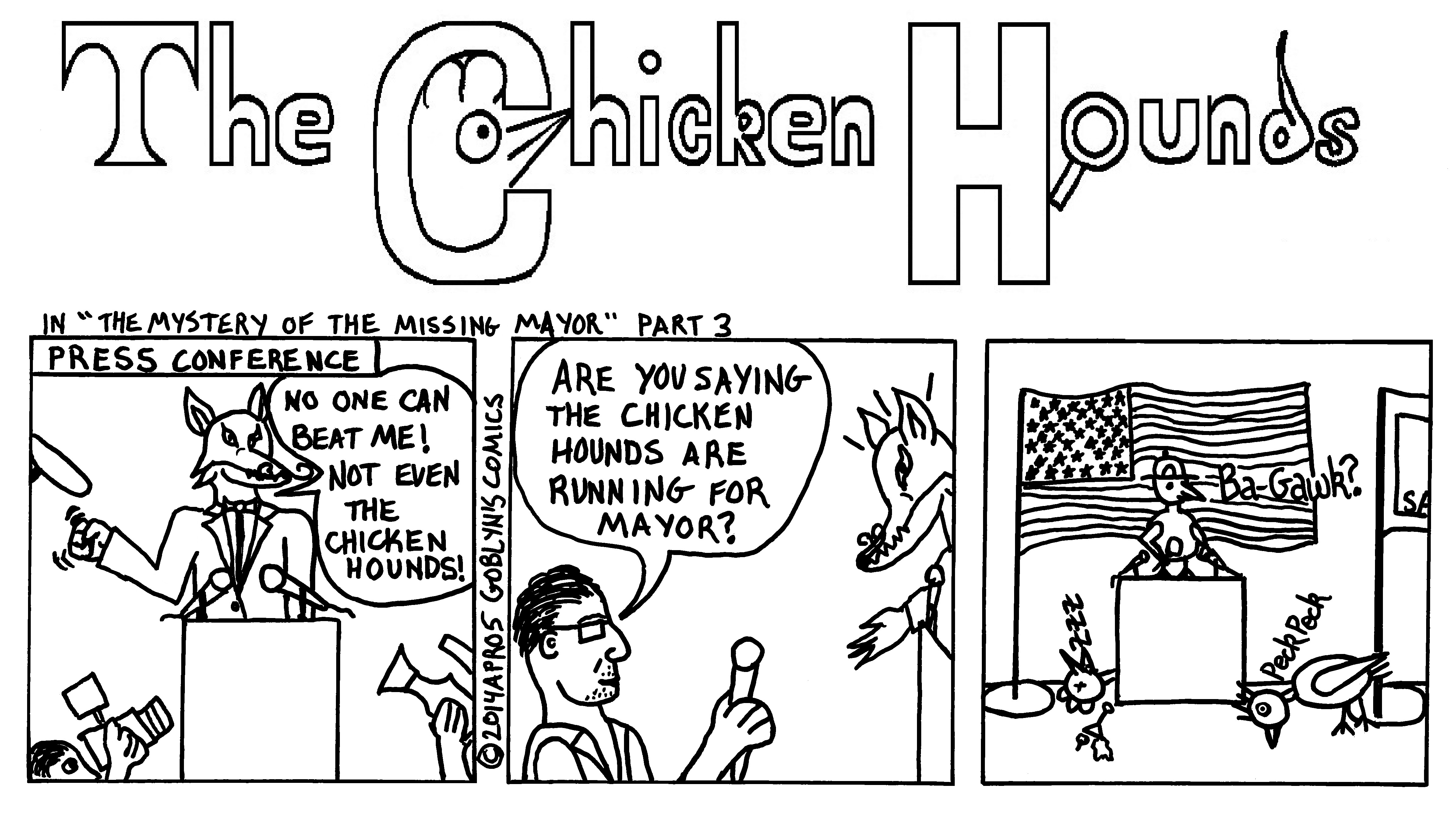 Previously: Francisco Fox has kidnapped the mayor of San Francisco. The Chicken Hounds were sent to investigate, but they ate the ransom note. With no response to his demands, Francisco has decided to run for mayor.
Read Previous Installment (Part 2) / Read Next Installment (Part 4)
This website and all images and contents are (c) copyright 2018 Goblyn's Comics / Keith Churchill