Previous Comic #69 Comic Thumbnails Next Comic #71
Goblyn's Comics #70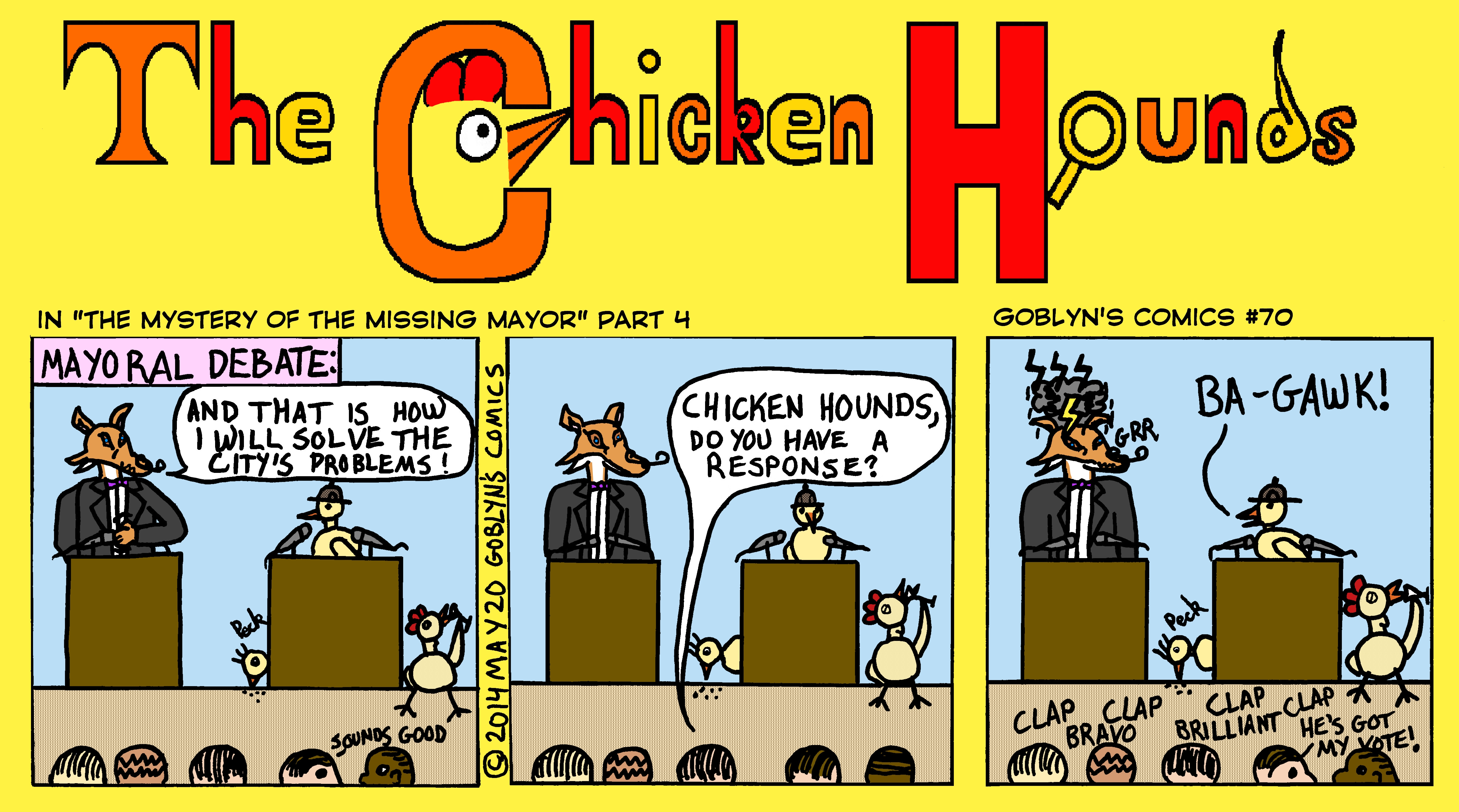 The Chicken Hounds outline thier brilliant policy!
Read Part 1 * Part 2 * Part 3 * Part 4 * Part 5
B&W Original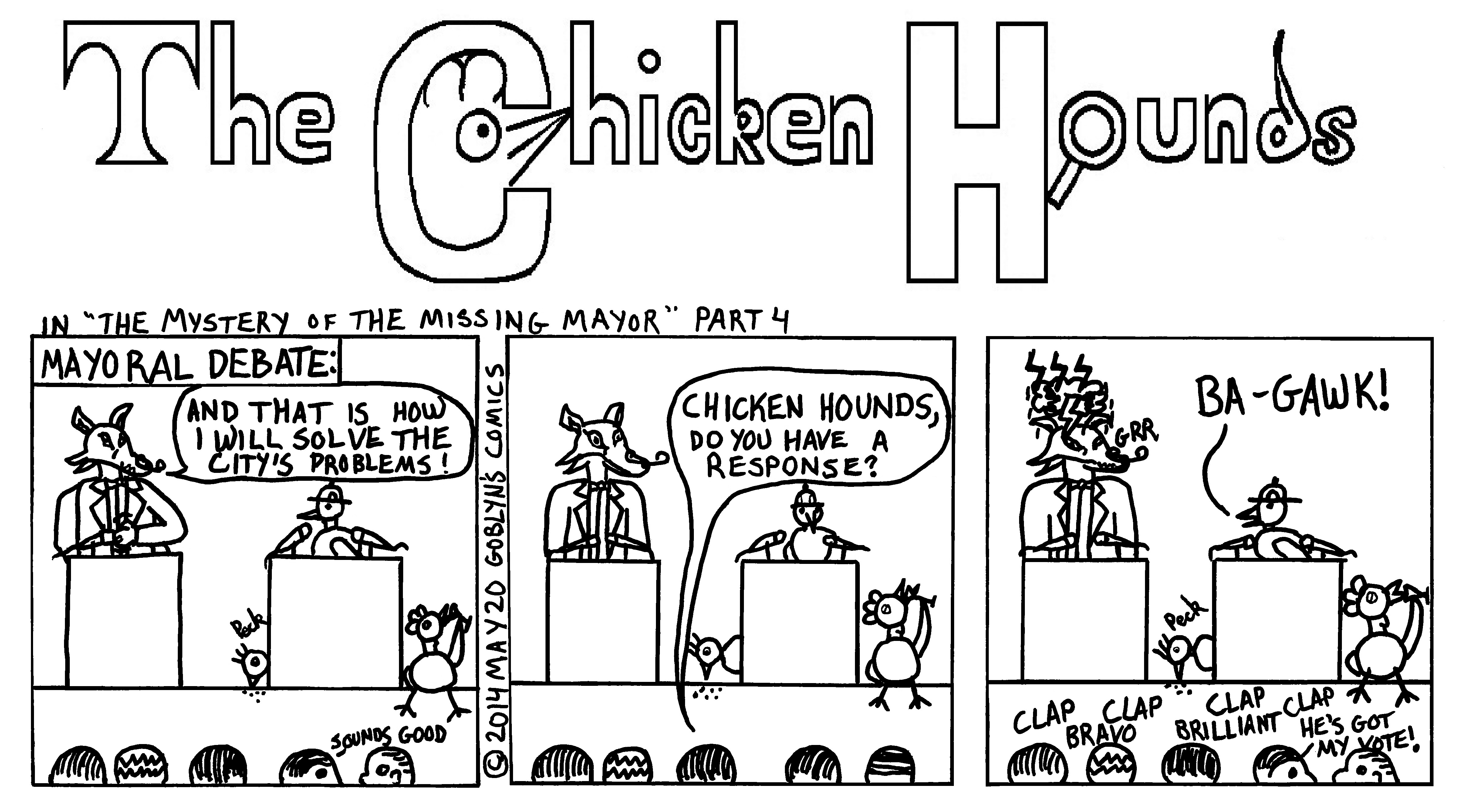 Previously: Francisco Fox kidnapping of the mayor is not working out, thanks to the Chicken Hounds. It seems that his contingent plan to run for mayor is also being disrupted...
Read Previous Installment (Part 3) / Read Next Insallment (Part 5)
This website and all images and contents are (c) copyright 2015 Goblyn's Comics / Keith Churchill